Untitled
BURGER BOOGALOO 2014!
THE FIFTH ANNUAL BURGER BOOGALOO IS COMING TO OAKLAND'S MOSSWOOD PARK ON JULY 5TH & 6TH!!! THEY'RE COMING RIGHT OUT OF THE GATE WITH A LINEUP TO SET THE FIELDS AFLAME. ROCK & ROLL HALL OF FAMER RONNIE SPECTOR DOING RONETTES ORIGINALS! MILK 'N'' COOKIES AND THE GIZMOS PERFORMING LEGENDARY POP STOMPERS! THEE OH SEES, OFF! & REIGNING SOUND SENDING YOU TO THE ORGASMTRAN! AND FUTURE LEGENDS SHANNON & THE CLAMS, NOBUNNY AND THE MUFFS GUARANTEED TO TICKLE YOU TESTEE! BEST OF ALL, A SUPER FUN BARGAIN: $35 FOR SINGLE DAY TICKETS & $50 FOR WEEKEND PASSES!
More info: http://www.burgerboogaloo.com/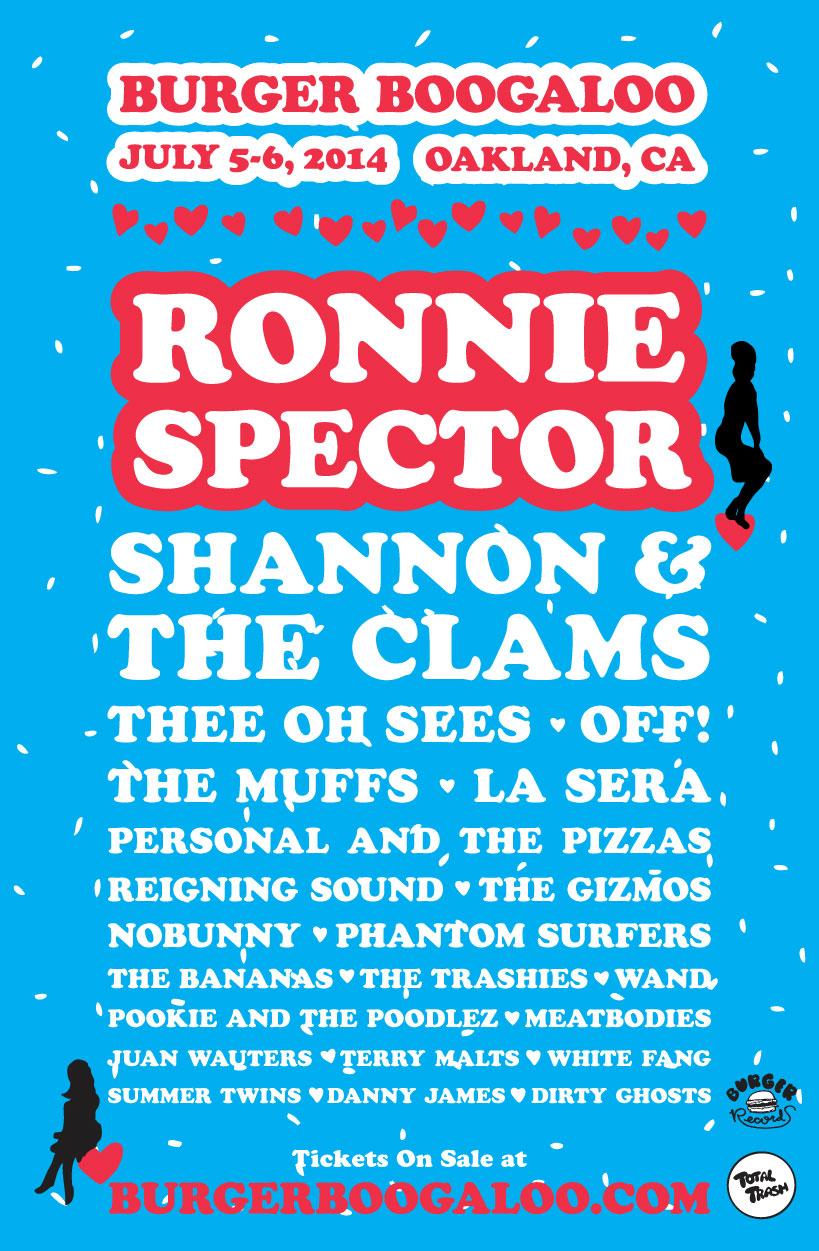 ____________________________________
"Go read a book and flunk a test." -Iggy
Listen to SHOCK THERAPY on RADIO MUTATION if ya know what's good bad for ya!