Untitled
Hello, please check out my FM Radio show on CJAM 99.1 FM Windsor/ Detroit. Broadcasting from the nether regions of the University of Windsor Student center every Saturday night 12:30-2:00 AM, we deliver up heavy doses of scorching hot primitive rock and roll, cool psychedelia and a variety of dirty soul, R&B, punk, Lo-Fi filth and other joys. Local folks can listen to channel 285 on Cogeco Cable. All other folks can subscribe to the RSS feed here:
http://cjamlog3.cjam.ca/wordpressmu/supercali/show_event_rss2.php?id=381
Archived shows can be heard here: http://cjamlog3.cjam.ca/test-program-guid/
Follow above link and browse to programs on "Sundays".
Cheers! Ken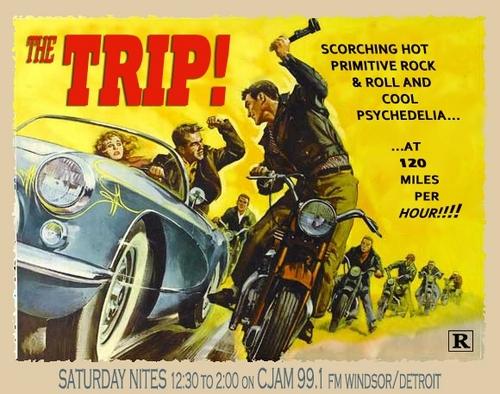 This post was edited by The Trip! 99.1 FM Windsor/ Detroit at August 20, 2013 10:35 AM CDT