Untitled
The theme for the next volume in the "acclaimed" Hideout Comp Series is UNHINGED ROCK'N'ROLL. That means I'm specifically looking for songs that are either fucked up and crazy/noisy and otherwise "unhinged" in nature, or they feature lyrics that deal with psychotics, derangement, weirdness, crime/murder, the macabre, mayhem, drugs, or otherwise batshit-crazy conspiracies and it's-the-end-of-the-world-everyone-go-fuckin'-nuts kinda stuff. Think Cheater Slicks, Hasil Adkins, Country Teasers, The Fall, Roky Erickson, Jay Reatard, Lost Sounds, Scratch Acid, The Hunches, Monks, Screamin' Jay Hawkins, Cramps, Chrome Cranks, etc. The more primitive, the better.
I'm looking for cover art submissions from you artists, illustrators, doodlers and photographers as well. The cover art concept must also match up with the theme for this volume (see above).
If you don't already have a song in your arsenal that deals with these subjects, then A) what the hell is wrong with you?, and B) well, you'd better get busy writin' & recordin'!!
Deadline for submissions for this volume is June 1, although I may push that pack another month IF I don't have enough good submissions to choose from.
ORIGINALS ONLY—NO COVERS!! You want to show the world your great songwriting skills, not how well you can play someone else's song. Got it? Good.
CLICK HERE FOR COMPLETE INSTRUCTIONS ON HOW TO SUBMIT SONGS!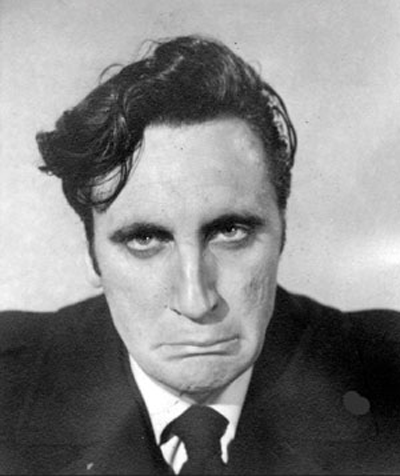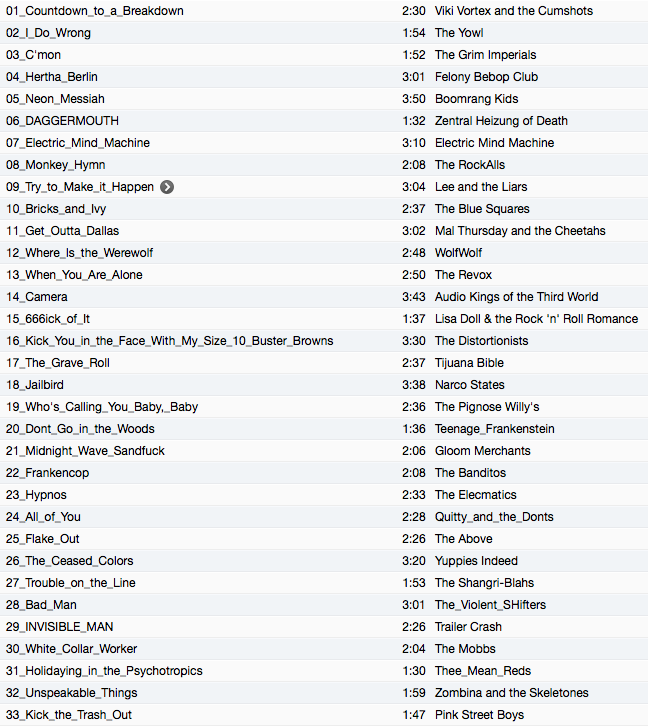 This post was edited by køpper at September 15, 2014 12:19 PM CDT
____________________________________
"Go read a book and flunk a test." -Iggy