The House of Wild Delights #34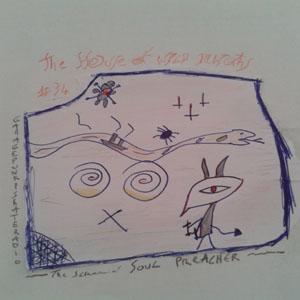 An episode about how I've spent this summer...
Expect some massive dose of lysergic hallucinations and wicked hoodoo charms,
deep loneliness and murky depression,
creepy creatures crawling in my spinning head,
suffocating jungles and burning deserts,
and, of course,your stupid drifting host : The screamin' Soul Preacher...
Are ready for this ?
Please be my guest.
Welcome...
DOWNLOAD /
SUBSCRIBE TO GARAGEPUNK PIRATE RADIO /
SUBSCRIBE TO THE HOUSE OF WILD DELIGHTS
The House of Wild Delights #34 by Thescreaminsoulpreacher on Mixcloud
Thanks for listening.
Playlist in comments, Preacher in your pants !