Those familiar with 60's garage rock, British Invasion and psychedelic bands are probably also familiar with the Group Sounds, or simply GS, movement in Japan in the late 60's. The Nuggets II set highlights The Mops and other groups like The Tigers and The Spiders have at least become familiar names to us in the West. Recently, Japan has scene a resurgence in older homegrown types of music including Showa Pop, Kayoukyouku (pop Songs) and of course GS. And the most popular band bringing back this romantic era with a vengeance is THE CAPTAINS! Now made available in North America by Tokyo No Records are two albums by THE CAPTAINS,
Last Group Sounds
, an essential collection picked from the band's Japanese releases, and
I ♥ GS
, a tribute to legends from the bygone era.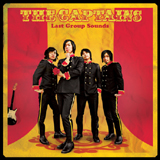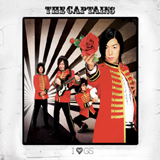 Another band to tap the look and feel of the Group Sounds period is THEE 50's HIGH TEENS, however, theses wailing furies from Fukuoka add a heavy dose of pure garage punk complete with pounding organ, fuzz guitar and wild banshee screams. They also take a bit of influence from classic RnB and girl groups giving them a well rounded 60's appeal. Not to mention they are to die for in the outfits they wear! Here are two of their Japanese releases, a live album and a collection and a recent US release by Tokyo No Records.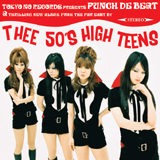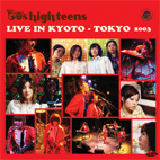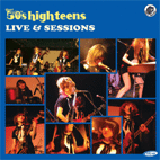 Lastly, we have a superb tribute compilation entitled
The Time Was Then Is Now
featuring modern bands offering an original song side-by-side with a cover of one of the legends of the Group Sounds era. THE CAPTAINS pay homage to THE CARNABEATS, THE SYRUP revive THE SPIDERS with a French ye ye vibe and so on. Once again brought to you by the herald of GS in the US, Tokyo No Records!